---
Hailing from Brooklyn, NY, Hunters' music is charged with wild energy — led by  singers/guitarists Derek Watson and Isabel Ibsen.
Mixing boy/girl harmonies with super  catchy guitars, their songs tend to get stuck in your head before you even finish listening to them.
Somewhere along the way they got with Nick Zinner of Yeah Yeah Yeahs who mixed this EP, and former Smashing Pumpkin James Iha on the production end. The result is exactly what you would expect.
Well maybe not… think The Vaselines on a wonderfully chaotic acid binge.
"Sexual energy drives many good songs, and when a male and female duo write and sing songs together about the unspoken dialogue underlying their relationship, the result can be electric.Hunters, a young indie rock band out of Brooklyn, sounds like most punk-flavored bands in Williamsburg: simple repetitive lyrics, frenetic drums, repeated guitar riffs that revolve around a single eighth-note motif, a pedaling bass. Like a lot of bands of their ilk, their songs tend to crescendo, then collapse into chaotic noise and feedback. But listen and you hear something else. When Derek Watson and Isabel Almeida sing over and over to each other, as they do on one of their songs, "I don't know if you really want to talk about it," the song begins to describe the paralysis of a couple on the verge of a hard conversation and transcends the usual adolescent excitement induced by dance-pop and moves toward a more sublime statement about love."
New York Times
---
Formats : 12" EP/mp3
Catalog Number : AGO035
Barcode : No
Release Date : October 25 2011
Tracklisting
1. Deadbeat
2. Noisy Bitch
3. Brat Mouth
4. Headache
5. Acidhead
---
---
12" : $12.00 + Shipping costs
Immediate Download : Soon
iTunes : $4.95
---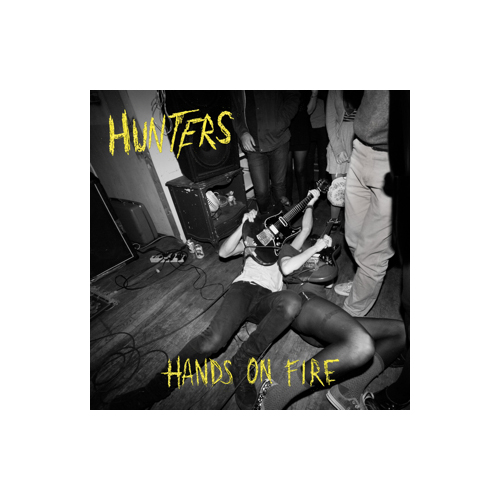 ---