---
Kelvox1 are a three-piece group from Cambridge, UK who use synths, sampler, voice, guitar, bass and other useful objects that happen to be at hand. Over the past year and a half they have played with bands including Gary War, Braids and Conquering Animal Sound.
A Kelvox1 recording is as much an exploration or an account of the location it is recorded in as it is a document of a song. The texture of the space is only revealed by the sounds produced in it, which are like matches being lit in a darkened room. In these circumstances, the band relinquish mastery over the sounds they record, they can only use their equipment to harness and perhaps direct the properties of the environment. The lack of complete control is the condition of being in this world; what emerges is an expression of the group's attempt to create something meaningful within it.
In 'Grazed Red' there is also an idea that songs themselves are environments to be inhabited, by both the band and the listener.
'Grazed Red' is Kelvox1's first physical release.
People have said:
"Cambridge seems to be quite the unlikely hive of outsider musical activity right now, what with the hauntological techno of Nochexxx and his gang. Elsewhere on the Cambridge fringe, we have Kelvox1 – absolutely the finest new British post-rock band this here blog has heard in quite a few years.
This sense of organically expanded song-form immediately brings to mind Bark Psychosis's classic 'Scum' single. Kelvox1 certainly have the slow-burning moodiness to justify that comparison but nothing here is quite as dank and nocturnal as 'Scum'. That is to say, the arrangements are colourful and vivid, in a fashion that recalls the electronically-enhanced-chaos-in-a-jam-room ambiance of Disco Inferno's DI Go Pop. The sullen vocals
certainly add to this.
Obviously, these comparisons put Kelvox1 very much in the UK post-rock continuum. However, where other bands with the same influences (Epic45 and Hood spring to mind) don't really add much to the mix, Kelvox1 clearly have their own thing going on". Bubblegum Cage III
"Post-everything, their sound brings to mind instrumental dubstep visionaries Mount Kimbie, as well as the dark, expansive spaces created by the likes of Zola Jesus". We Like Wildlife
"Haunted underwater glitchstep from Cambridge. Burial meets David Lynch meets "Let's Dance" meets Sega Megadrive". Crushing Death and Grief
---
Formats : LP/mp3
Catalog Number : AGO040
Barcode : 741360444867
Release Date : March 12 2012
Tracklisting
1. Hanged Man
2. Stephen – Grazed Red
---
---
LP : $12.00 + Shipping Costs
Not eligible for UK or EU shipping.
---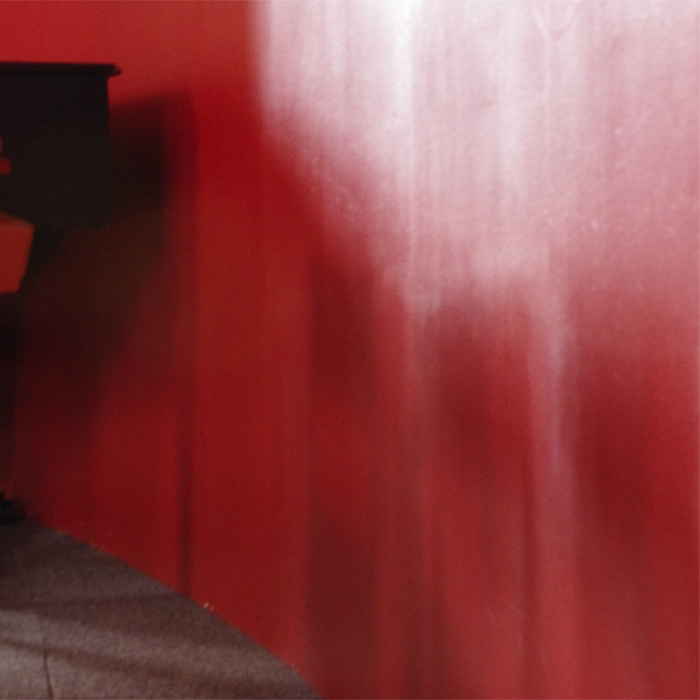 ---