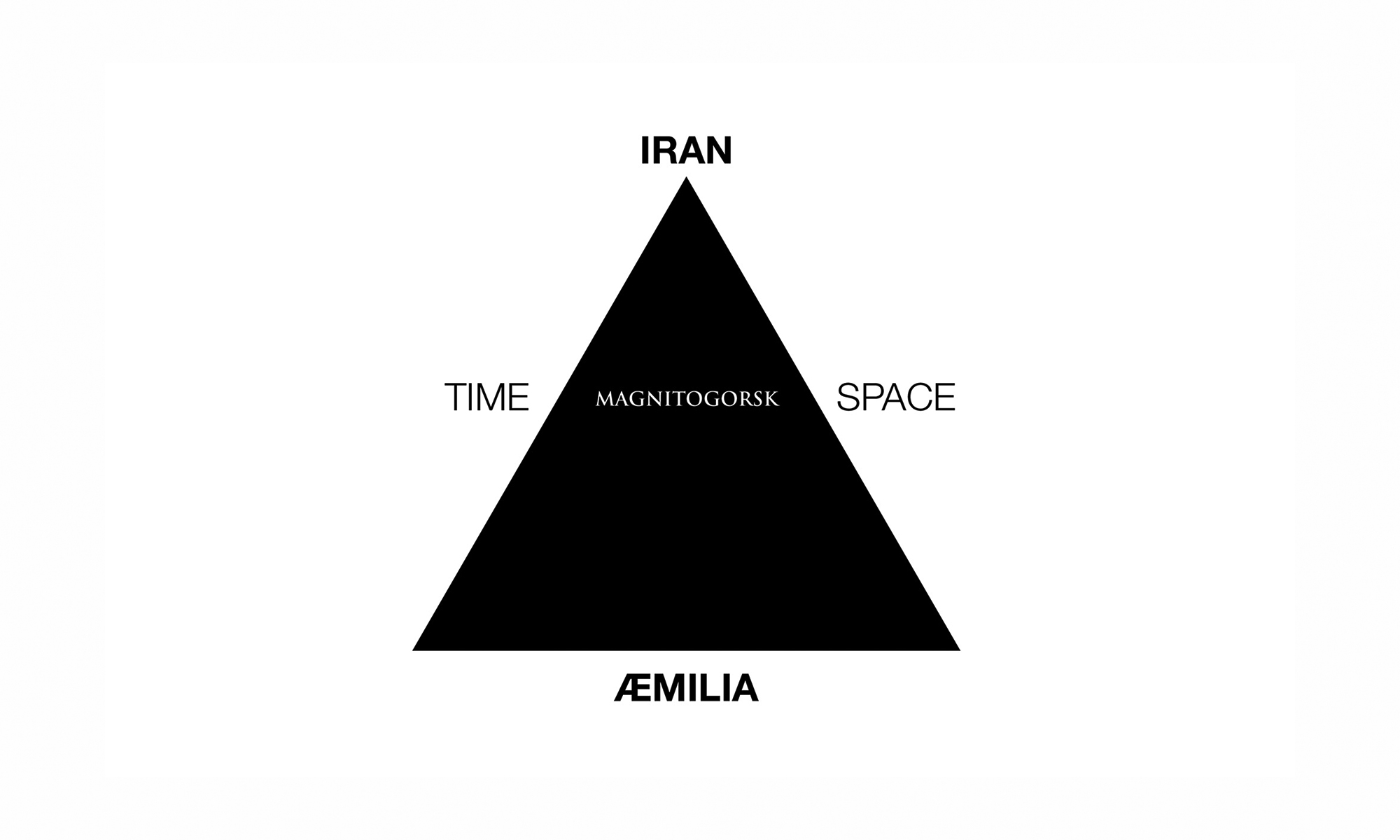 ---
Aemilia is the debut album by Iran, an instrumental trio from Reggio Emilia, Italy, Po Valley's dead center. Originally formed by Nazim Comunale on analog keyboards (Caboto, Nazeem) and Andrea Silvestri on guitar (Taras Bul'ba, R11) as an improvisational duo, the band indulged in free-form extemporization, with self-combusting harmoniums (no metaphor intended), satoris, assorted noises and surveys of the Ocean of Sound, trying to develop a dialogue in absence of given coordinates, but navigating by constellations and landmarks ranging from Soft Machine to This Heat, Oneida and 75 Dollar Bill, Gong and Reich, from contemporary to stone age.
After eighteen months they decided to work on more organized music with drummer Rodolfo Villani (Lourdes Rebels), recasting improvised material in seven structured tracks, recorded two years later at Bunker Studio, with Francesco Massaro on clarinet and Alessandro Cartolari on baritone sax as guests, attempting an escape from post-rock towards a melting-pot of kraut minimalism gone awry and ethno-punk, junk dealer's drum machines and heavy grooves, electric sheep dreamed by androids, sound salads and psychedelic noisescapes.
---
Formats : CD/Mp3
Catalog Number : AGO127
Barcode : 810017644704
Release Date : December 4 2020
Tracklisting
1. Qom
2. Magnitogorsk
3. Xenopolis
4. Regium Lepidi
5. Cuma
6. Aral
7. Bam
---
---
CD : $11.99 + Shipping Costs
Immediate Download : $6.99
A
EU and UK orders ship from Italy.
---
---