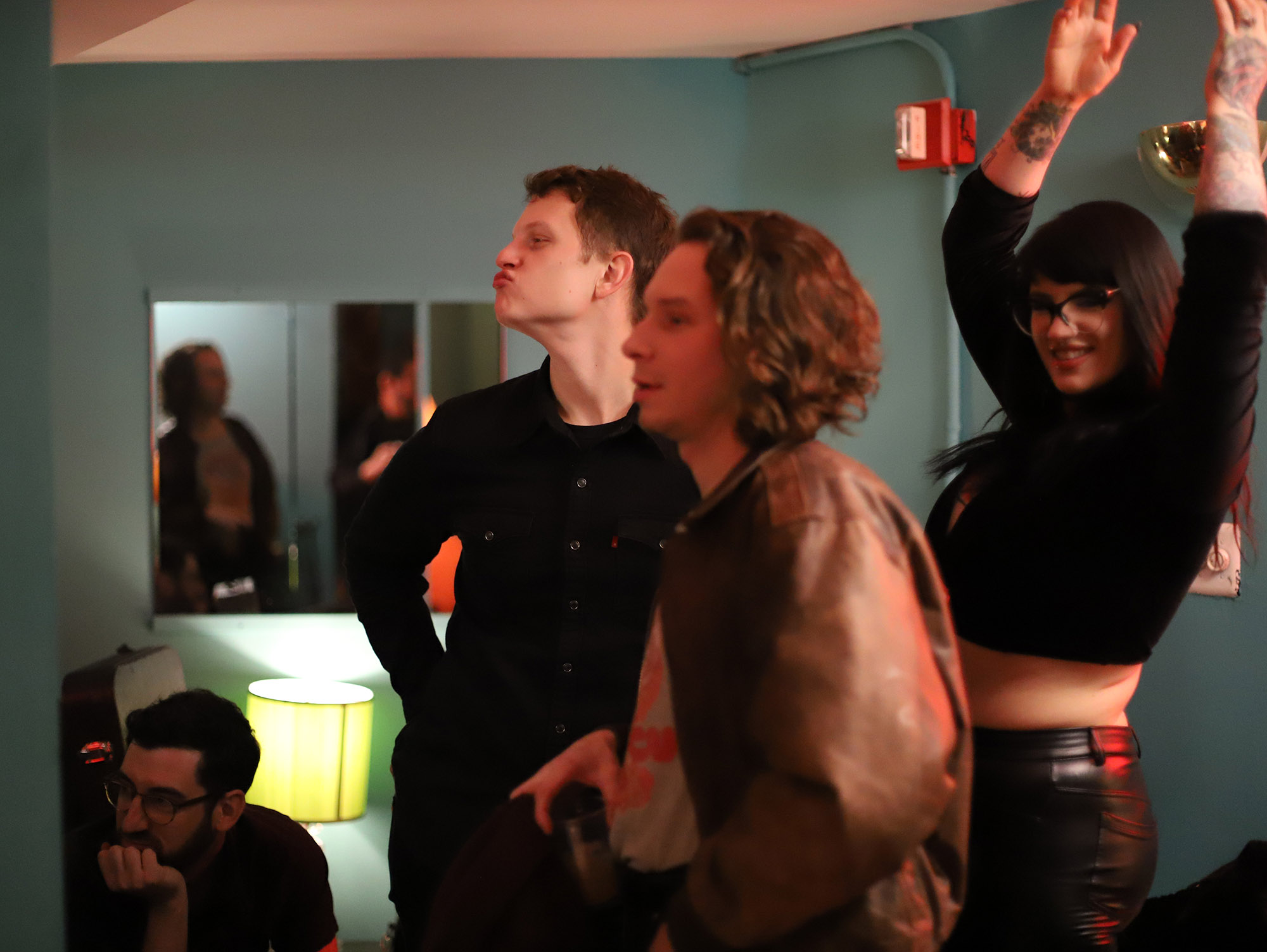 CupNothing Could Be Wrong
---
Formed in early 2016 in New York, Cup began as the solo recording project of Tym Wojcik, a NY based drummer who found some time on his hands after his previous band went on hiatus. Recorded in a practice room over a weekend, the first Cup release was comprised of twelve minute-and-a-half thrashes of messy garage rock.
After a dizzying six releases in the span of a year, Cup began playing live shows as a two piece with Alex Casella on drums, then three piece with Tim Askerov on synth. Aagoo released their seventh and eighth albums, Hiccup and Jitter Visions, all still recorded and mixed by Tym in that same practice room.
In late 2017/early 2018, Cup's lineup underwent a few changes and aligned into a four-piece, with Wojcik on guitar and vocals, Freddie Wyss on bass, Chad Sardashti on synth and guitar, and Kelsey Chapstick on drums, and for the first time, it was immediately apparent to Wojcik that he had finally found the Cup band. Their upcoming release, Nothing Could Be Wrong, marks a mutation in the ethos of Cup—a move from a single voice to four dynamic voices, each with an equal say in the writing process and direction of the band. The four entered into that same practice space and surfaced months later with many new pieces and an exciting shift in Cup's sound.
Recorded with Garret De Block at Strange Weather in Brooklyn, each song on the album was tracked live to a reel of tape with minimal overdubs. It was mixed by Mark Anderson and mastered by April Golden at Golden Mastering. The result is a sound that feels more organic, the efforts of four people playing songs that they wrote and love together, the songs darker, heavier yet more dynamic, searing yet airy. A sound like Black Angels meets Oh Sees meets The Cramps meets the early desert Queens Of The Stone Age, with maybe a little Gary Numan thrown into the mix. Lyrically, death is a major theme throughout the album, as it always is with everything in life, but also love and the way we connect with others, sometimes positively, sometimes negatively. The way we hope for each other, and how that hope sometimes diminishes over time.
Cup is ready to emerge with their new sound and brash live shows, to bring this record into the world and show who Cup really is, and who Cup can be.
---
Formats : LP/Mp3
Catalog Number : AGO125
Release Date : May 8 2020
Tracklisting
1. Night Lite
2. Hideaway
3. Nothing Could Be Wrong
4. When We Ride
5. Swarm
6. Wandering
7. Bright Blue Sea
8. Wrong Animal
9. Ghost Dance
10. Strange Dreamer
11. You Don't Need Anybody
---
---
LP : $12.00 + Shipping Costs
Immediate Download : $6.99
A
EU and UK orders ship from Italy.
---
---