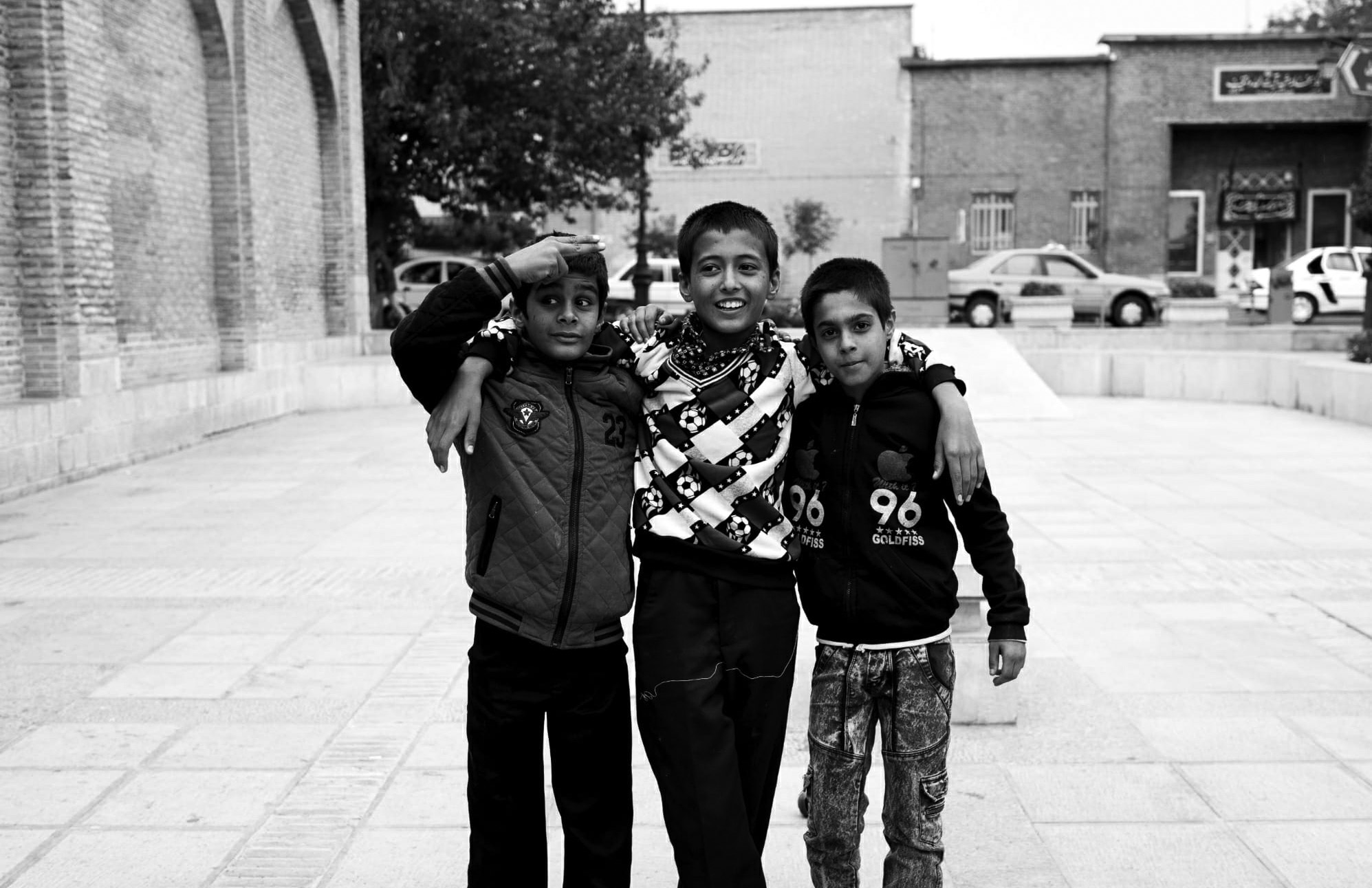 ---
I write as if it was a work of translation
Valerio Magrelli
Making music is translating what cannot be written, saying the unspeakable. "Persis" is the new album by Iran: starting from the seven tracks of "Aemilia", published by Aagoo Records in 2020, eight musicians among the most representative of the Italian electronic / avant scene (with the honor of having on board, among others, prestigious and legendary names such as Luigi Ceccarelli and Elio Martusciello, composers and teachers of electronic music at the conservatory) have imagined new journeys, simply going elsewhere (each track in "Aemilia" has the name of a different town), often very far from where the the tracks' original versions led.
It is therefore inappropriate to refer to a remix album in the classical sense; we rather think of other geographies, other visions, other deliriums. Ongon explores Qom using his guembri, vonneumann have a glimpse about Magnitogorsk on the path of the ambient glitch, while Elio Martusciello digs through the debris of the same radioactive city and writes a rekwēəm for a dying planet. Simone Lalli finds other paths towards the rhythmic obsession of Xenopolis, Luigi Ceccarelli opens the bowels of Regium Lepidi like an electroacou- stic pathologist, Cristian Maddalena consults the Cumaean Sibyl. Claudio Rocchetti further dries up what remains of the Aral Sea and celebrates entropy, Roberto Fega closes in glory by singing a hymn to the failure of history while observing the earthquake, the landslide of Bam. Always remembering that, as Ayatollah Khomeini said, listening to music is allowed, as long as it is not for personal enjoyment.
---
Formats : CD/Mp3
Catalog Number : AGO130
Barcode : 025093829215
Release Date : November 19 2020
Tracklisting
1. Sohan (Ongon)
2. Oh My Blast Metallurg Remix (vonneumann)
3. 'rekweem (Elio Martusciello)
4. Xenopolis rmx (Simone Lalli)
5. Regium Lepidi Revisere (Luigi Ceccarelli)
6. Acanthus (Christian Maddalena)
7. Aral (Claudio Rocchetti)
8. Bam, la frana (Roberto Fega)
---
---
CD : $10.00 + Shipping Costs
Immediate Download : $6.99
A
EU and UK orders ship from Italy.
---
---