---
Written partially on the road, in an extended stay in Paris, and in Elysian Park, Los Angeles; "III" is the culmination of 2 and a half years of recordings. Nearly three entire albums were shelved in the process. "III" is a considerable departure from the previous records. Utilizing heavier rhythms influenced by early 90's club music, as well as nodding towards 70's singer songwriter-ism, and having a serious affection for early synth pioneers such as Mort Garson, Cluster, and Tangerine Dream.
"III" is WHITE's most comprehensive effort to date.
In the artists words: "I started writing with the idea of John Lennon making a record on the moon with Cluster and Eno in the producers chair. And then remixed by Moby or someone cool like that."
---
WHITE is the solo stage name of Cory Thomas Hanson, an experimental pop musician and visual artist based in Los Angeles. White began in 2008 as a summer-away-from-art-school recording project. Utilizing cheap electronics, loop pedals, and torrented music software: Hanson shaped a sound that was more based in textural soundscapes, and hypno-rhythmic drones than traditional melodies and songwriting.
For Hanson, the name "White" draws from concept rather than convention. Signifying a primordial "white plane, consistent, endless, with no horizon" for which all content is either added or subtracted upon. Hanson chose the name based on an attraction to intensity, the transcendent, like an insect drawn to white light.
WHITE's first two records, "Sunna"(2009) and "Twin Tigers" (2011) were released while Hanson was still attending Cal Arts. Once graduated, Hanson travelled extensively, touring solo and in friend's bands Mikal Cronin and Pangea.
He toured the West Coast and played shows in Mexico, SXSW, and NYC. Then toured Europe with the Mikal Cronin band in the summer. It was during this time that he began writing and recording his third album, titled "III".
---
Formats : CD/LP/mp3
Catalog Number : AGO058
Barcode CD : 095225945632
Barcode LP : 095115945649
Release Date : May 28 2013
Tracklisting
1. Intro
2. I Wasn't Afraid
3. Can't Fight the Feeling
4. Friends
5. Pretty Creatures
6. Demons
7. Deep Water
8. Lost
9. Swim
10. Wet Jets
11. Building On
---
---
LP : $12.00 + Shipping costs
CD : $10.00 + Shipping costs
Immediate Download : $6.99
iTunes : $9.99
Not eligible for UK or EU shipping.
---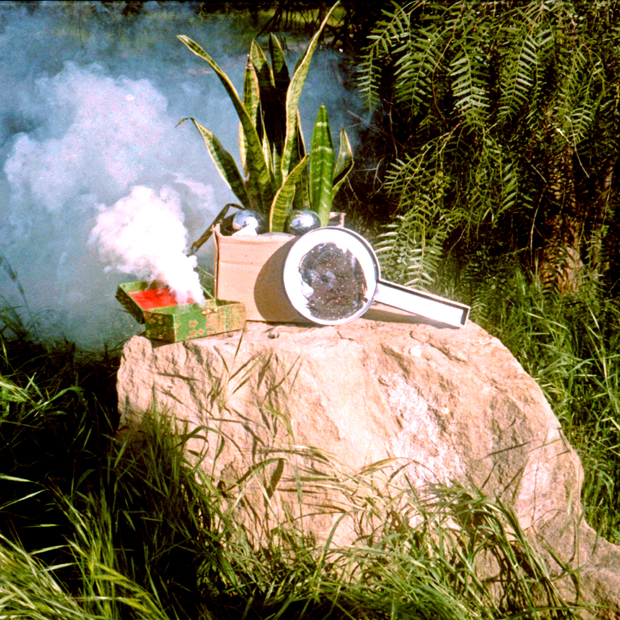 ---
---